Mrs Leila Rose Buckland lived at Lucky Lee in West Street, Rosemarket for many years. She loved Rosemarket and her garden in particular, where she hosted tea parties.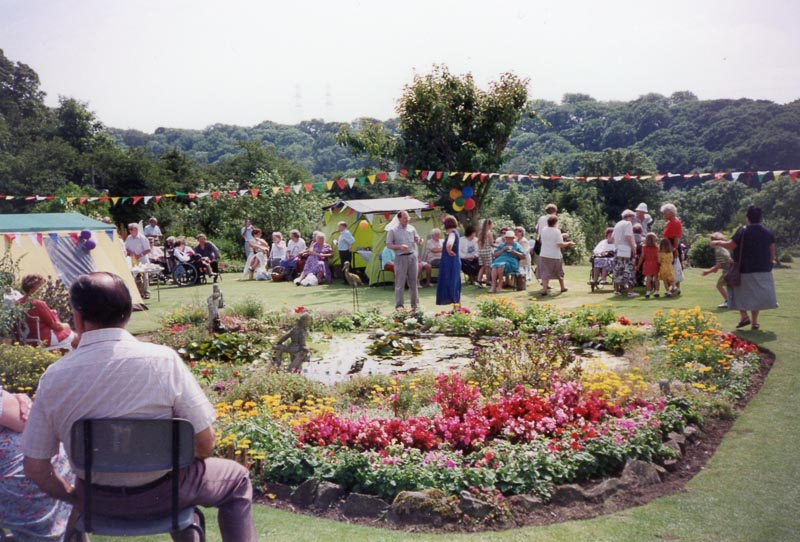 Leila often sold produce from her garden on a stall outside her home and volunteered for a number of charitable causes through her life. She also loved to play the piano and entertained the residents of local care homes on many occasions.
Upon her death on 4th September 2016, aged 91, Leila gifted the village of Rosemarket the residue from the proceeds of the sale of her home, to be used for the building of a new village hall.
Newspaper cuttings and photos discovered after her death have revealed Leila's early life when living in England to be that of a successful cross-country runner and world record holder.
Leila was a member of the Cambridge Harriers in Kent, living in Biggin Hill at the time, and somewhat of a local celebrity. One newspaper cutting in particular, featured how Leila had collided with an official as she crossed the line after her successful bid to break the women's world record for the two miles. Undated but believed to be c1955, the article explains that Leila was ahead at the bell and decided to give the last lap all she had.
Racing down the back straight and into the final turn, she realised that she'd taken more out of herself than she'd anticipated. She turned into the home straight and ran on with her eyes half closed. The last runner was then just getting the bell, and judge Alfred Black waited till she went past before running across the track with the winning tape.
But he hadn't reckoned on Leila finishing as quickly as she did and couldn't get out of her way. She didn't see him, and they crashed heavily. "I wondered what hit me", said Leila when she recovered. "It certainly shook me up considerably".
In 1955, Leila won the silver medal in the Mile at the National Championships. She also won the bronze medal in the 1955 International Cross Country Championships in San Sebastian, Spain.