A promontory fort exists on the edge of Rosemarket known as Jordanston farm Promontory fort possibly inhabited from 2000 BC - 1500 AD.
Promontory forts are a recognised form of late prehistoric defended domestic settlement constructed in naturally defensive locations supplemented by artificial banks and ditches which together combined to present a formidable defensive structure.
The Rosemarket promontory fort is located with two steep-sided valley's at its' rear and is believed to have been Inhabited from the late prehistoric to Medieval times.  Fragments of pottery finds, ironworking slag and other items have been found in and around this location.  It is also believed that this site may have been used by the Roman military. Banks and ditches remain today of around 10 feet in height.
This was officially identified and designated a scheduled ancient monument on the 31st January 2019 and the location is arrowed below.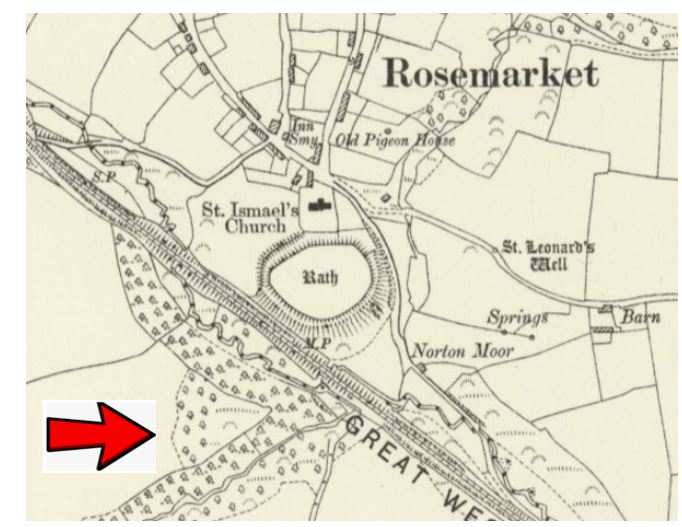 This map is reproduced with the permission of the National Library of Scotland
LIDAR (Light and ranging) imagery below clearly shows the banks and ditches associated with the promontory fort. LIDAR is produced by lasers being bounced off the ground by an aircraft which often removes covering vegetation allowing the land underneath to be viewed more clearly.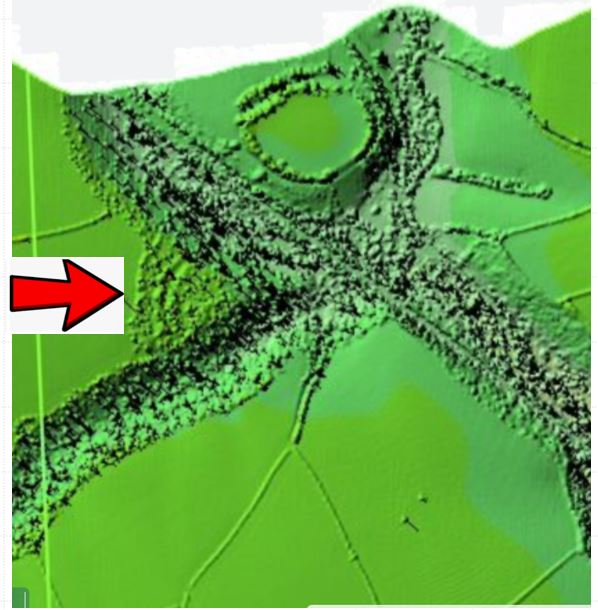 Reproduced under Open Government licence. https://www.nationalarchives.gov.uk/doc/open-government-licence/version/3/