The Parish Church of Rosemarket is dedicated to the ancient Welsh saint, Ismael. According to Rhigyfarch's "Life of St. David", Ismael was an important member of the group of monks who founded our patron saint's settlement at St. David's.
The Church is located at the southern end of the village and backs onto an ancient hill Fort. It is believed to have been built in the early 12th Century, however repairs were recorded in 1640 and 1674. The Church was later restored in 1858/59 and again in 1888 to 1894. Restoration has included rebuilding of the South Nave wall; raising the eaves of Transept and Chancel, and enlargement of the Chancel arch.
Internally the roofs are 19th Century, however some mediaeval corbels remain in place. There is a round-headed arch to the Transept Chapel, which has a tomb recess, and a passage to the Chancel. There is a Norman Font.
In 2018, Rosemarket resident David Barrah wrote and produced a booklet entitled 'Rosemarket Church – the building'. This was followed in 2019 by a booklet entitled 'Rosemarket Vicars'. David has kindly granted us permission to use his work to develop more detailed content for this page.
St Ismael's Church holds services every Sunday and is cared for by a committee of volunteers, combining residents from Rosemarket and surrounding villages.
Rosemarket Local History Society organised the first Remembrance Service to be held in the church grounds, on 14th November 2021, led by St Ismael's Church Reverend Steve Bessant.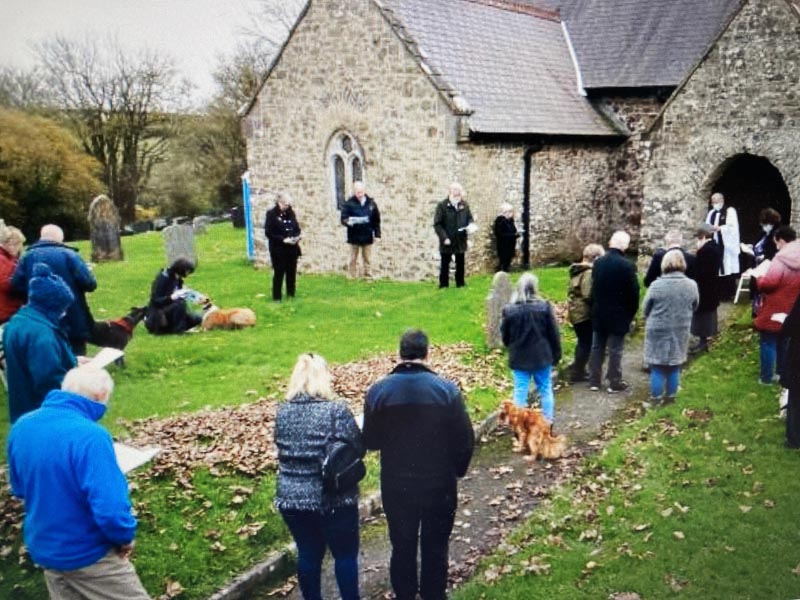 Gifts to the Church of St Ismael
Detailed records are kept of items gifted to the church, in some cases dating back centuries. Many can be seen inside the church today. Often gifted by family, friends and/or parishioners in memory of those departed, they give an insight into the Rosemarket community over the generations.
Included is a brass memorial plaque set on a dark marble background, inscribed as follows:
IN MEMORY OF WILLIAM DAVIES J.P.
Born August 10th 1850 Died November 28th 1908
FOR 35 YEARS SCHOOL MANAGER AND 20 YEARS VICAR'S CHURCHWARDEN OF THIS PARISH
THIS TABLET IS ERECTED BY PARISHIONERS AND FRIENDS
Also included is a pine altar made by William Barrah from old pews in 1948, as well as a wooden pine cupboard with two pairs of doors with diagonal panelling given by the United Reformed Church when it closed the Chapel in Rosemarket in 1998.
A brass book stand donated by Mrs Rhoda Davies in memory of her husband, John, killed in the First World War, can also be found in the church. Mrs Davies was a teacher at Rosemarket School. The inscription reads:
In loving memory of my dear husband
John Davies
The Shop, Hill Mountain
Fell in action June 1st 1918
Interred Varennes British Cemetery France June 2nd
Rhoda Davies
John Davies is not included on the memorial plaque to fallen soldiers in the church. This is believed to be because he lived at Hill Mountain, roughly 1.5 miles from the village of Rosemarket.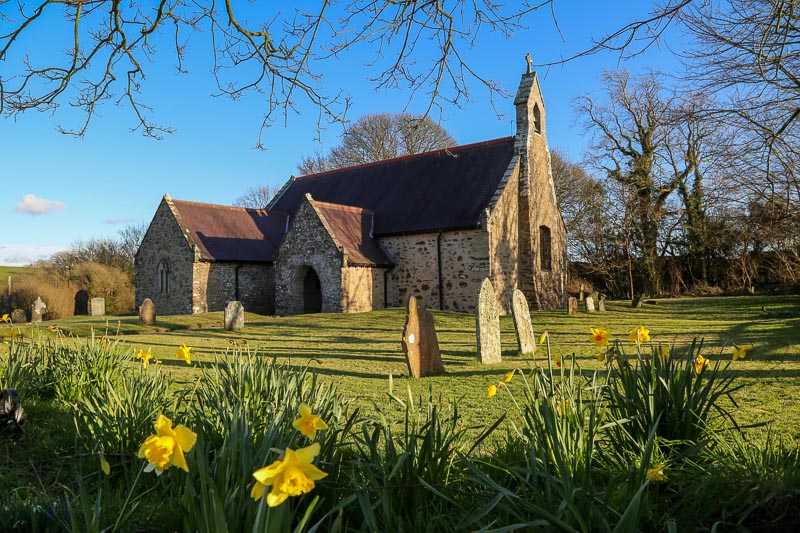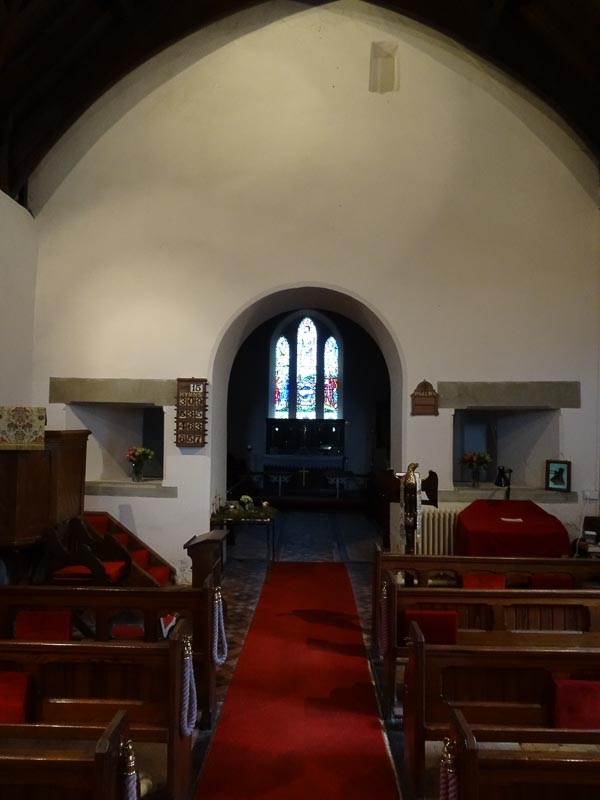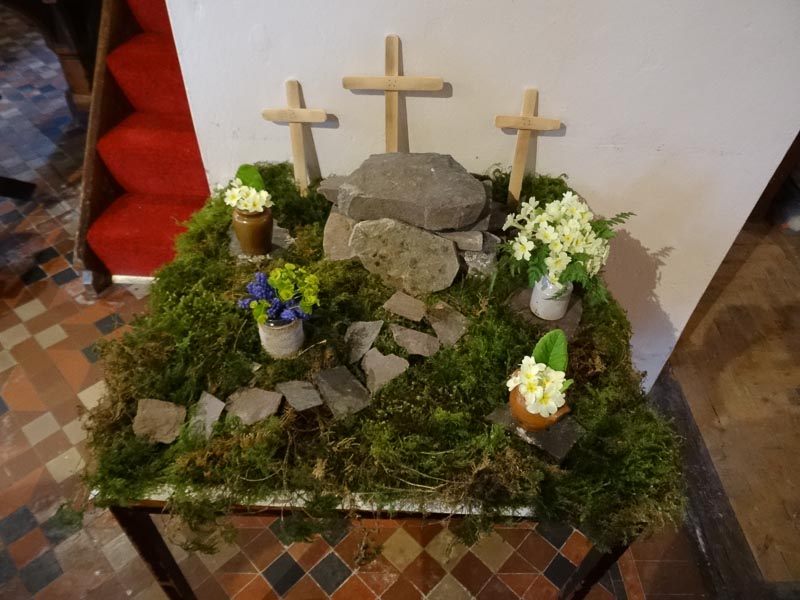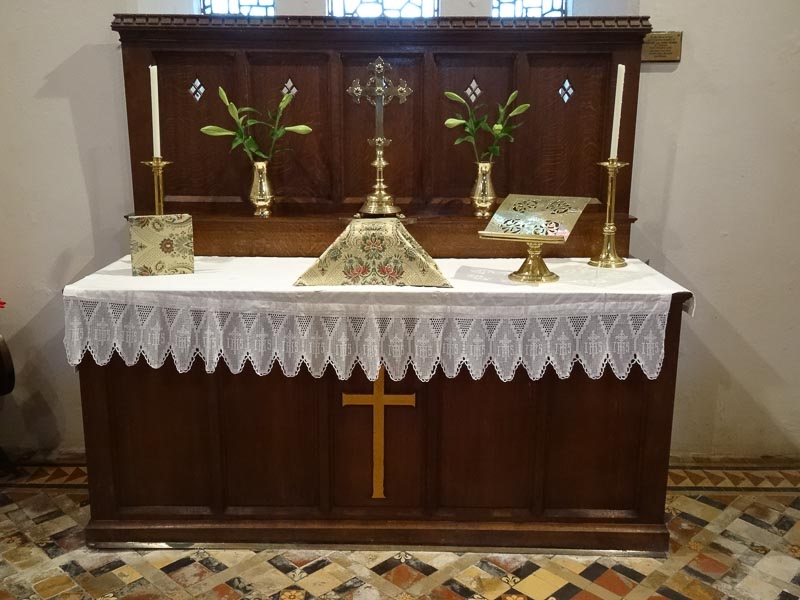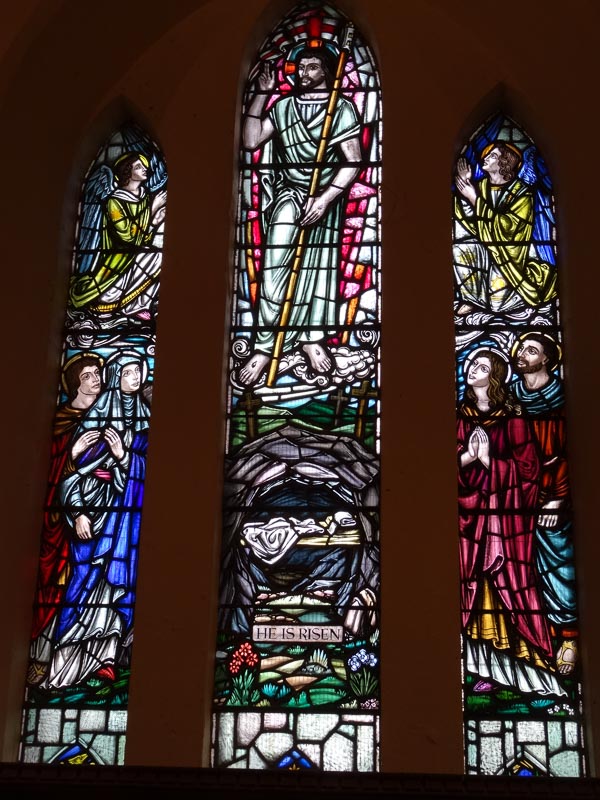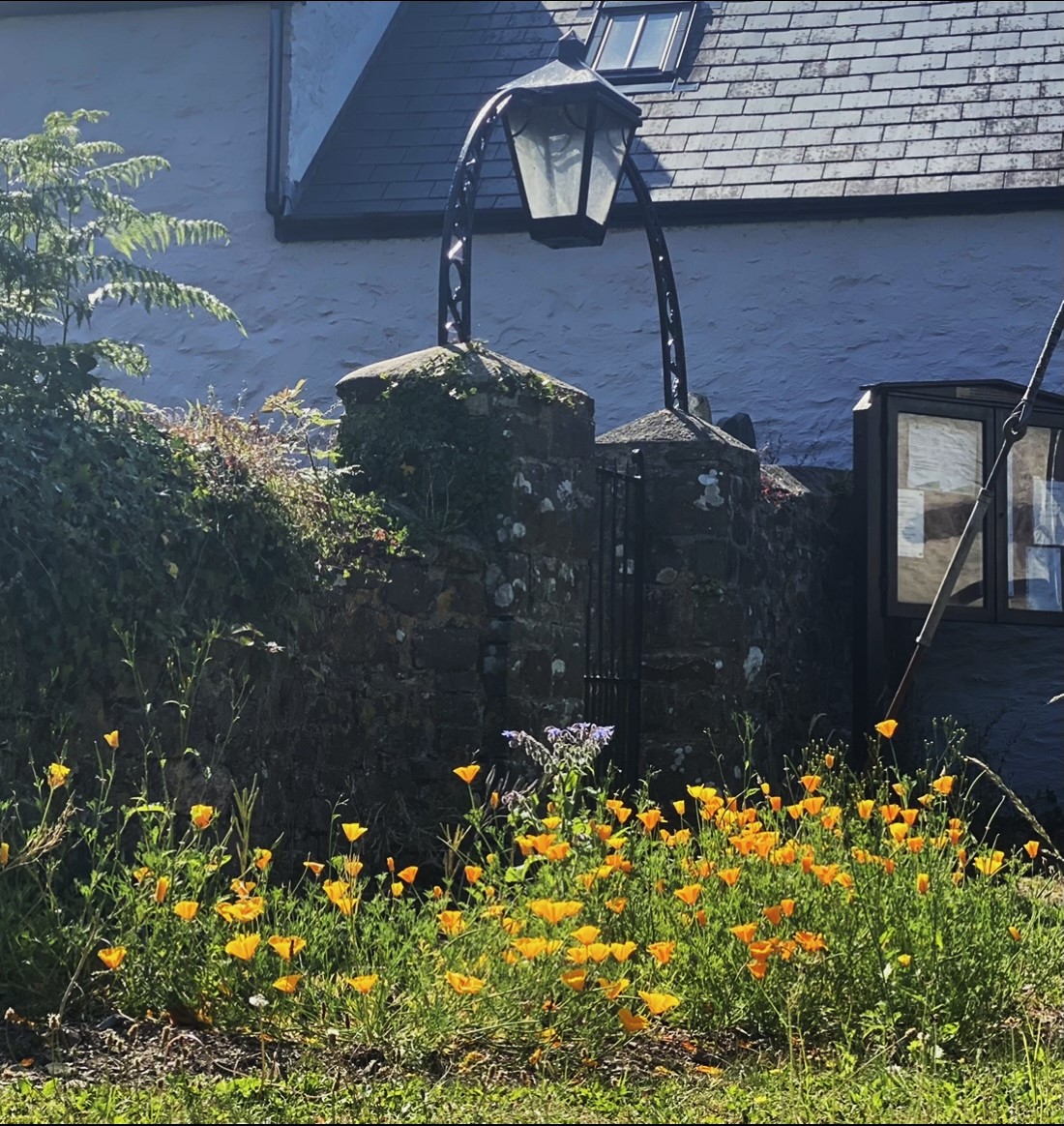 Entrance to St Ismael's Church