During the 1850s, as part of the construction of the railway through Rosemarket, three crossing points for horses & carts and farm traffic from within the village were created. At each crossing point, a purpose-built cottage was erected to house the crossing-keeper. Upper Crossing Cottage was one of those cottages.
The job of the crossing-keeper was to maintain the crossing point and control the signalling and gating systems.
The main consideration with the construction of crossing-keeper cottages appears to have been to provide a cheap and simple roof over the employee's head. Although large families were not catered for, some were certainly squeezed in. Some families lived in the cottages for generations, passing on the crossing-keeper responsibilities to younger family members.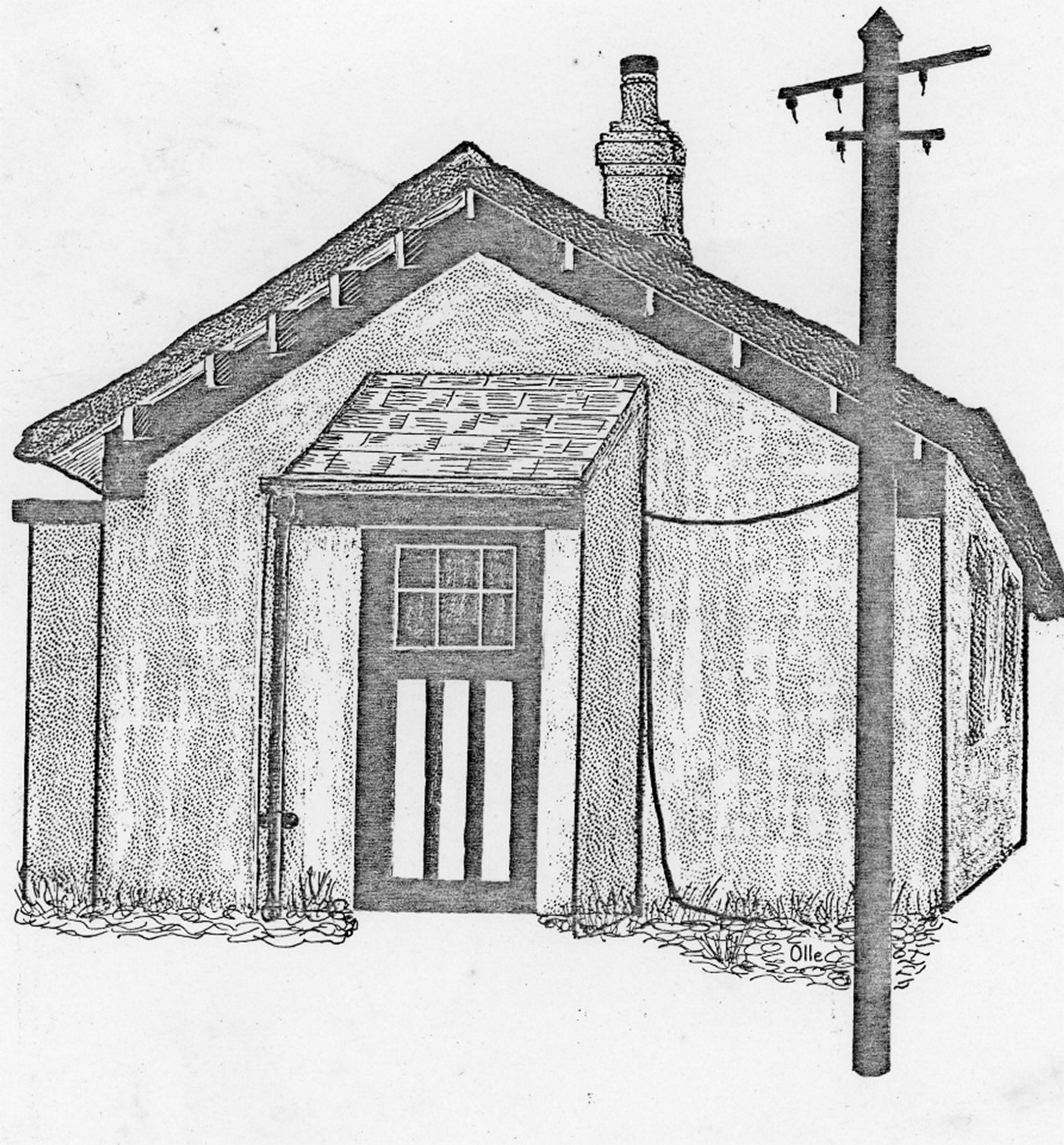 Sketch of Upper Crossing Cottage, before restoration and extension
The sketch above shows Upper Crossing Cottage around the time when the railway line closed during the 1960s.
During 1966, the line was temporarily reopened for material to be taken to Neyland to transport building materials for the new refinery at Waterston.  The first of these trains was hauled by a 37 class, and is seen here stopped at Upper Rosemarket Crossing, while staff unlock the gates.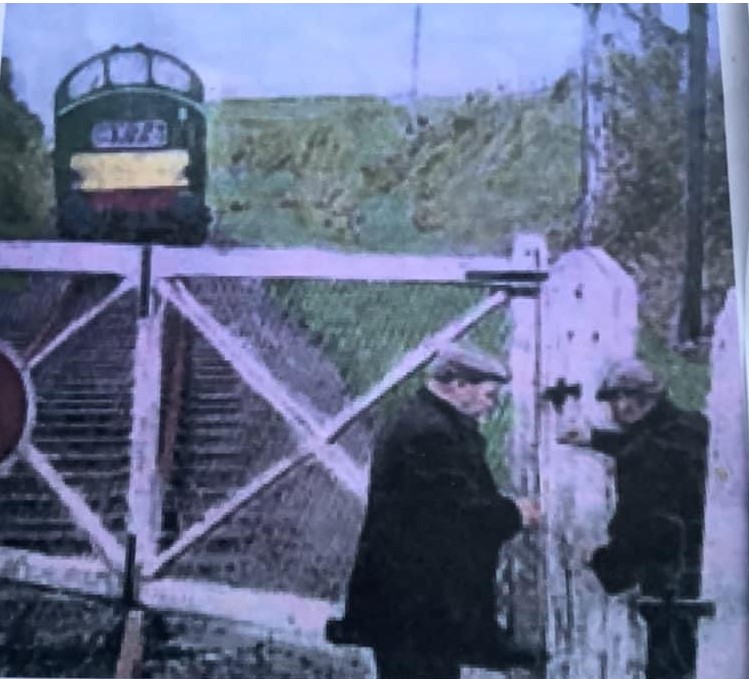 Photo by Barrie Jacobs 1966 with thanks to Peter Radford.
Lovingly restored
Sandra Smith, owner of Upper Crossing Cottage, kindly shares her renovation story:
"Back in early 2007, I was lucky enough to come across an advert for the sale of Upper Crossing Cottage in Rosemarket. On first inspection, it was not love at first sight as the building had been unloved for many years and was in poor repair. What was so obvious though was its superbly peaceful and rural setting in lush woodland and on the unique cycle path.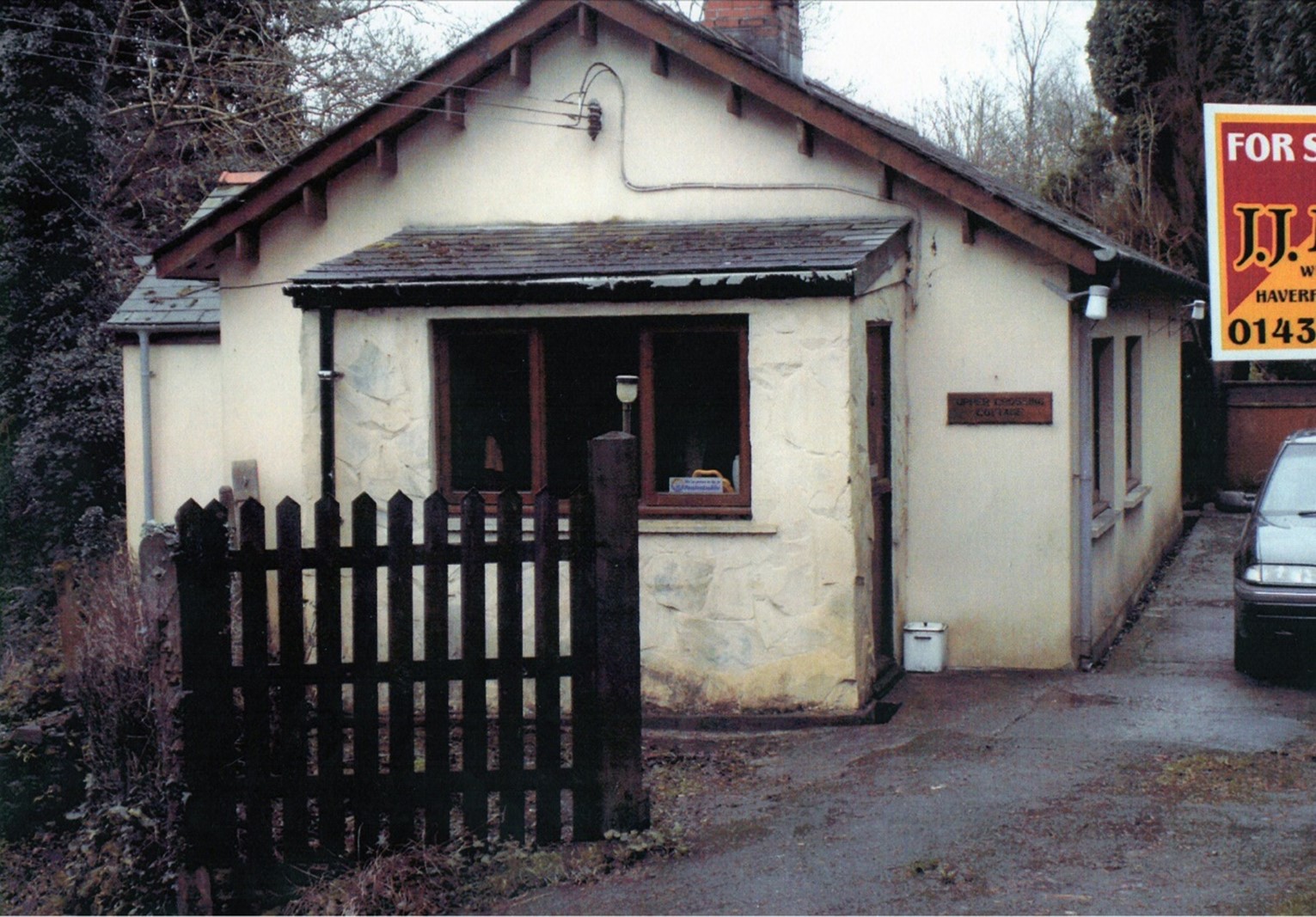 There was so much potential in the 'bones' of the historical building that it was under offer by the time I left on the first visit. Within several months my late father, a local builder Ray Smith of Pembroke Dock, was in demolition and renovation mode, making the cottage what it is today. A well-loved and cherished home that will be in our family for many more years to come.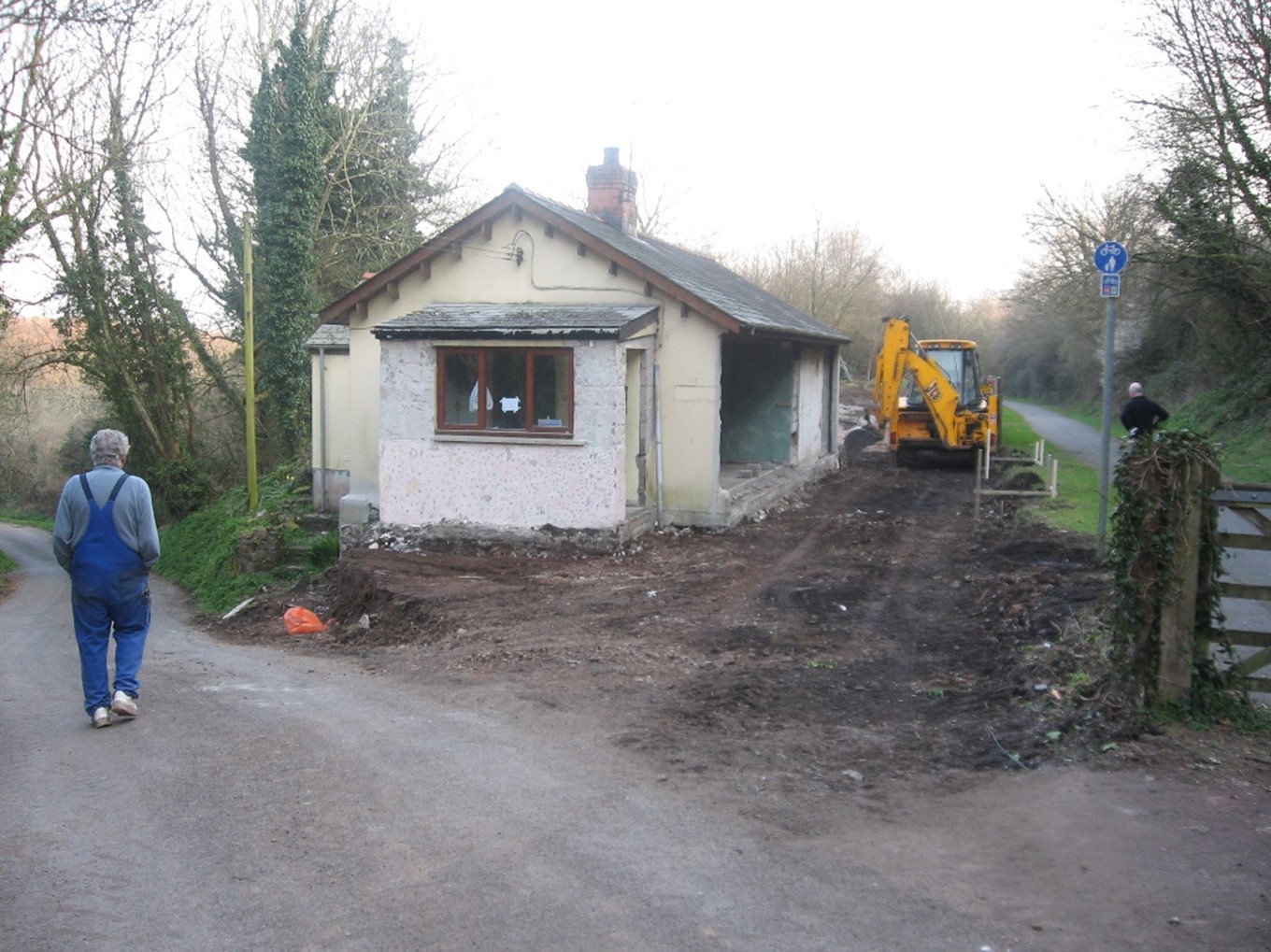 Upper Crossing Cottage, during renovation in 2007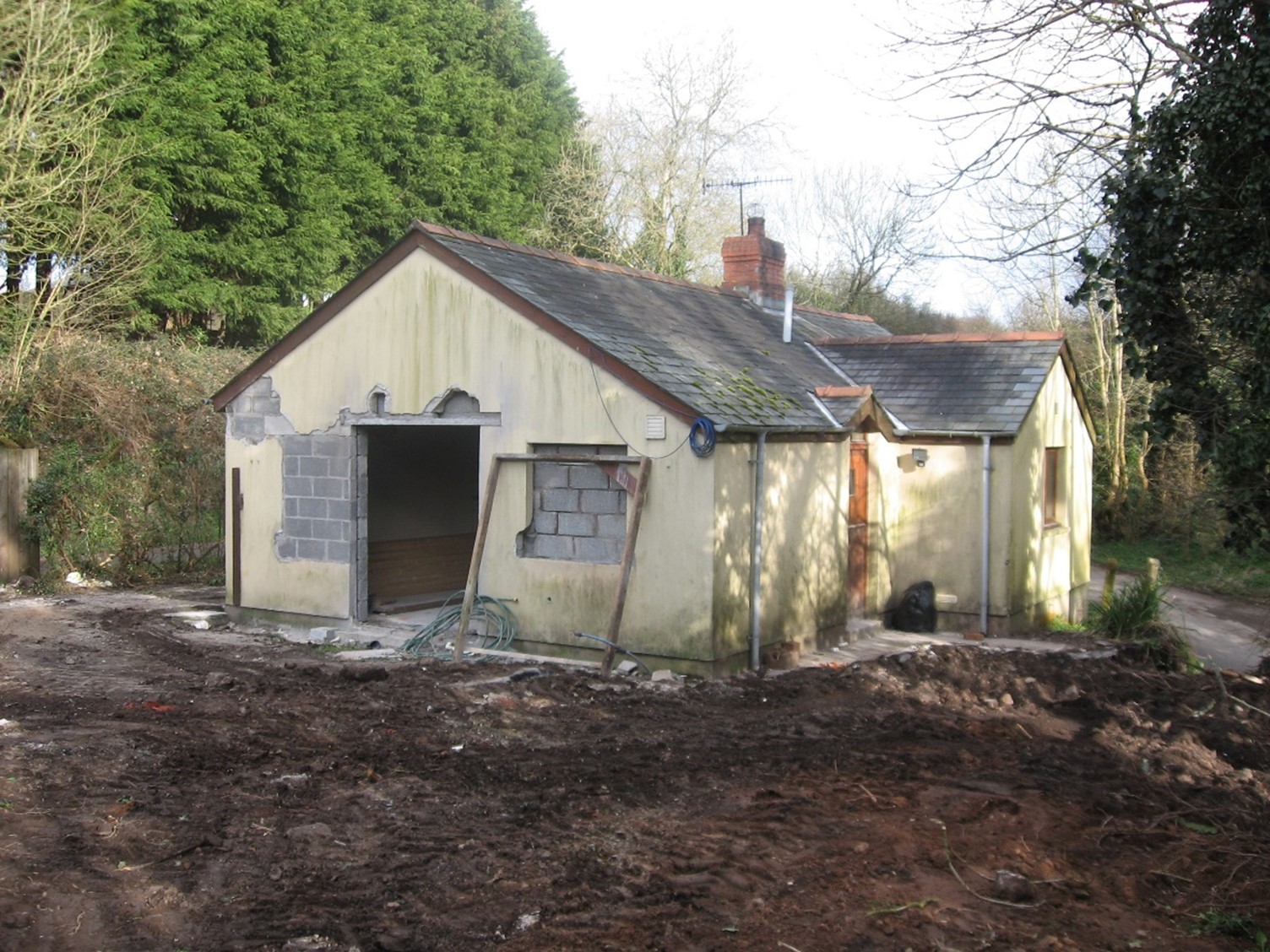 Upper Crossing Cottage, during renovation in 2007
Every home has a story to tell but Upper Crossing Cottage will have a unique catalogue of stories due to the nature of its passed inhabitants. Men employed solely to tend the crossing, I bet there was plenty of chatting and yarn telling back in them days. Families with children tending vegetable patches in the gardens, if only walls could talk, we would know so much more."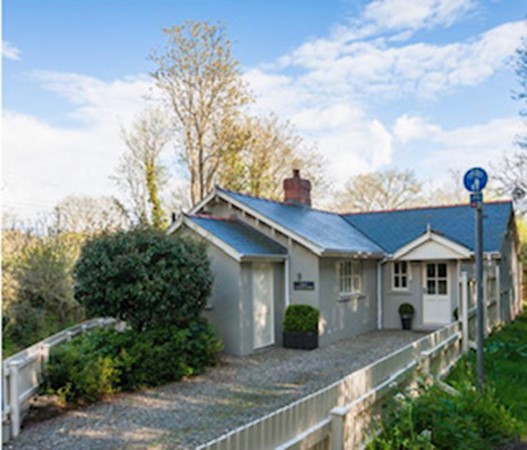 Upper Crossing Cottage today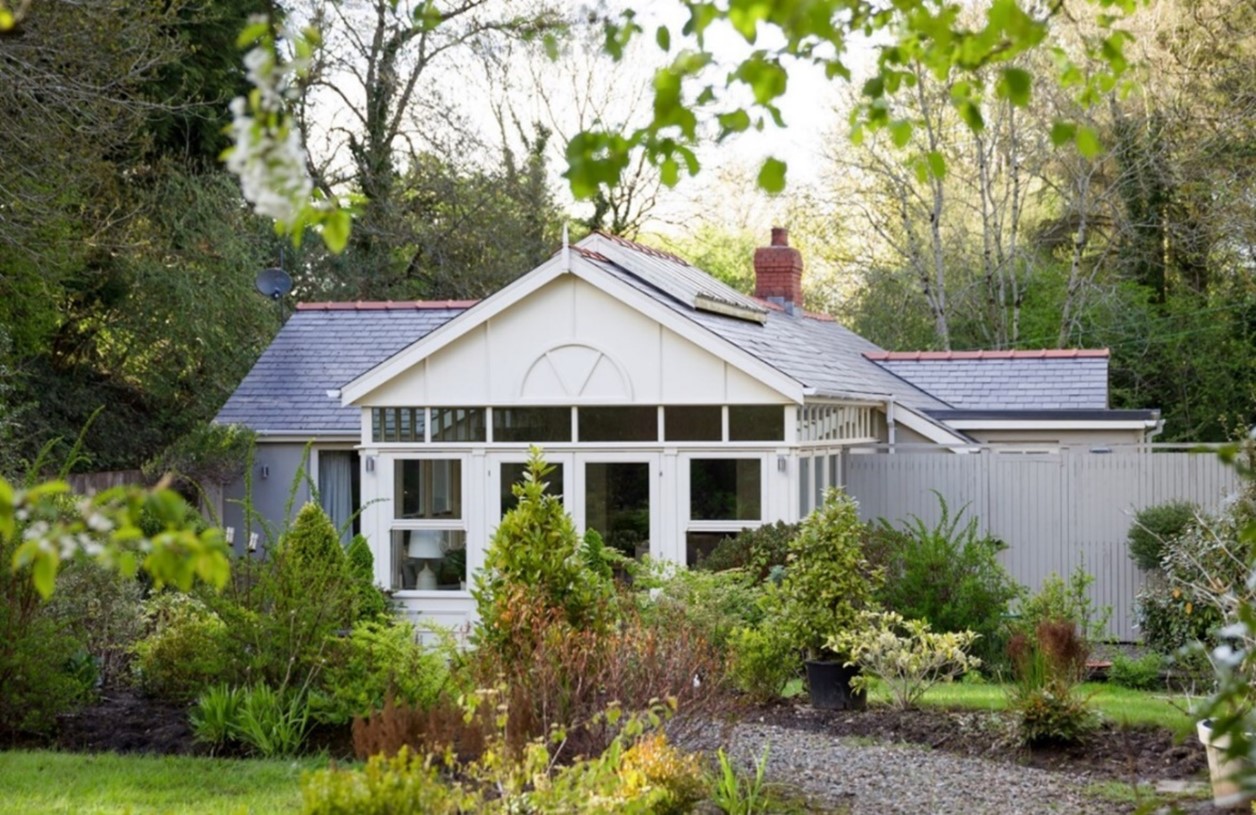 Upper Crossing Cottage today (rear)