Rosemarket Local History Society was formed in November 2021. We are a group of volunteers of different ages, backgrounds and abilities who share a common interest in local history and an enthusiasm to bring the community together through our activities. In the summer of 2022, we were delighted to receive the Pride in Pembrokeshire award. 
Our research explores different eras and aspects of history and utilises a range of primary and secondary sources. We bring together photographs and record memories to showcase various aspects of village life. We organise activities such as museum visits, speaker events and a special service on Remembrance Sunday to honour soldiers from Rosemarket who gave their lives in service to our country. We hope one day to be able to commission a permanent War Memorial for the village. We are also actively involved in plans for the restoration of a former Railway Lamp Oil Hut, working closely with CADW and other organisations.

Mascot: Ingrid the greyhound
It was on walks with Ingrid around the village, chatting to people and hearing fascinating stories about Rosemarket's past that the seeds of Rosemarket Local History Society were sown. Ingrid was also in attendance at our first Committee meeting, held on 23rd November 2021 at The Huntsman Inn, Rosemarket. In July 2022, Ingrid was declared winner of the 'Cutest Pet' competition run by The Western Telegraph newspaper, receiving more votes than any of the other finalists. Ingrid donated her £50 winnings to Rosemarket Local History Society.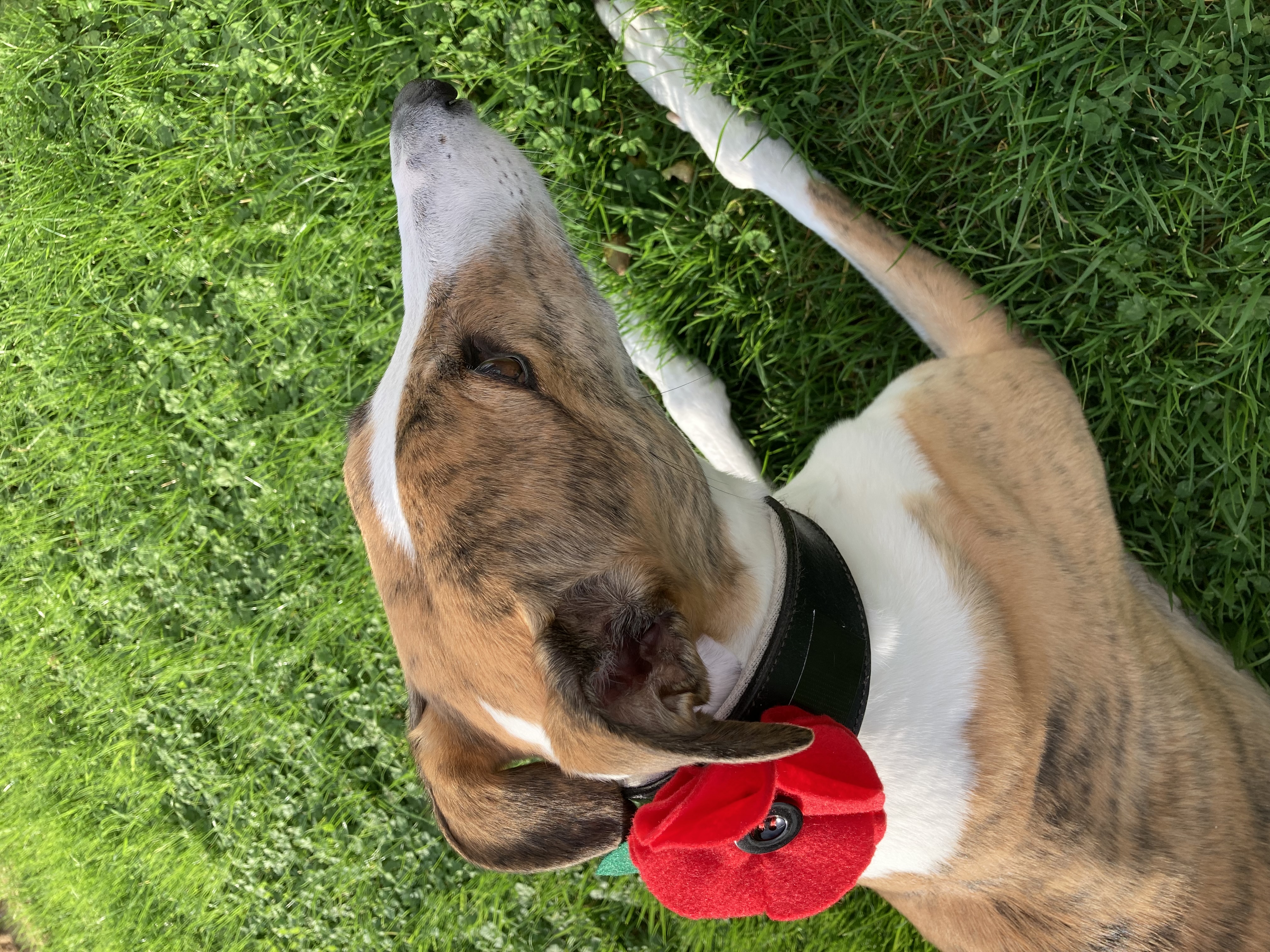 Rosemarket Local History Society mascot: Ingrid the greyhound
 In July 2023, Rosemarket Local History Society organised a private visit to the Museum of Scrimpinology in nearby Llangwm. All 25 places were taken and an enjoyable day was had by all. In addition to all the excellent feedback, we also received a beautiful painting of our mascot Ingrid, painted by one of our guests that day.