Rosemarket Local History Society is researching the many wells and springs of Rosemarket.  This page will be updated as they are located and documented.
The following map highlights some of the wells identified in the village: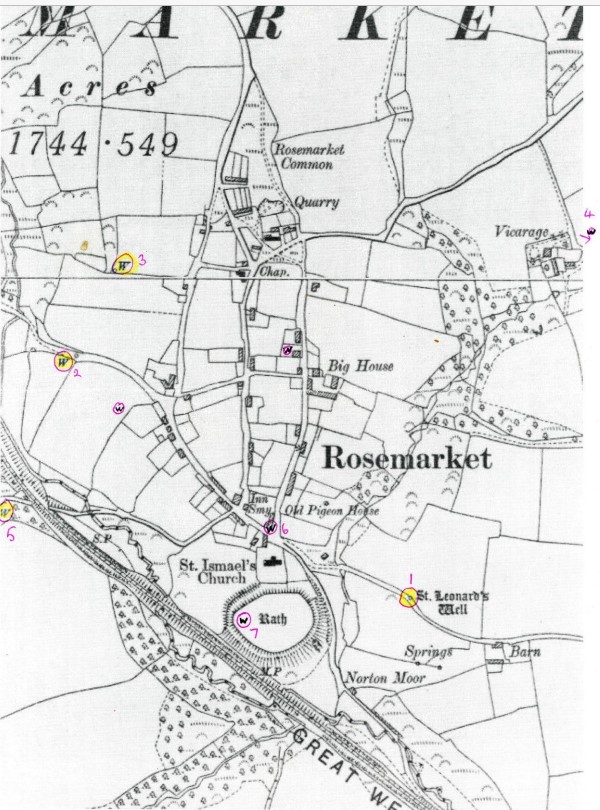 St Leonard's Holy Well
Located on Barn Lane on the hill towards Barn Farm, approximately 200 yds to the south-east of St Ismael's Church.  It is highlighted in yellow and marked "1" on the following map.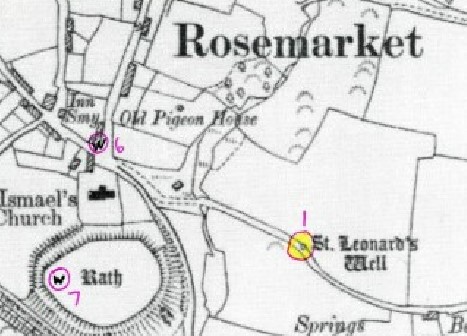 The well is named after St Leonard of Noblac who died in 559 AD and is the patron saint of many things including women in labour, barrel makers, coopers, blacksmiths, prisoners, and coal miners.
Interestingly it is believed that St Ismael's Church (which is close by) may have been named St Leonard's Church sometime after the Norman conquest in 1066. The name of the well may date from this period suggesting both the church and well may have been linked for hundreds of years.
Older generations of the village thought the water had healing properties (even to the current day) which included drinking the water when passing the well, and sometimes taking a bottle of water to a distant family member for their health.
The site today is a spring and not a well.  The reason for it to be known as a "well" is unknown as the site has been unchanged in living memory, with water running out of the pipe (or a small trough in earlier years) with volume depending on the season and rainfall.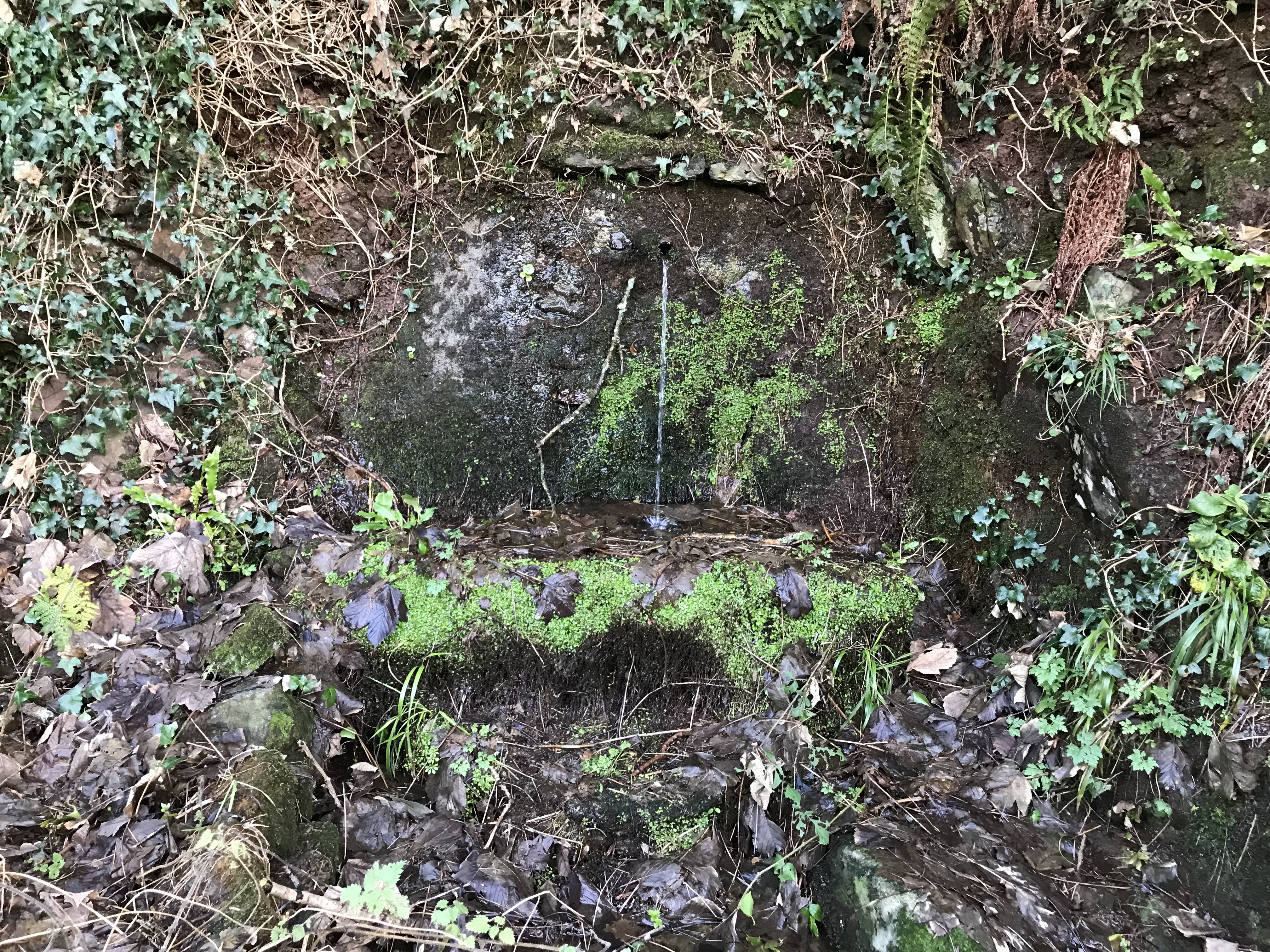 And old photo below showing a girl returning with water from "Lannard's" (St Leonard's) Well.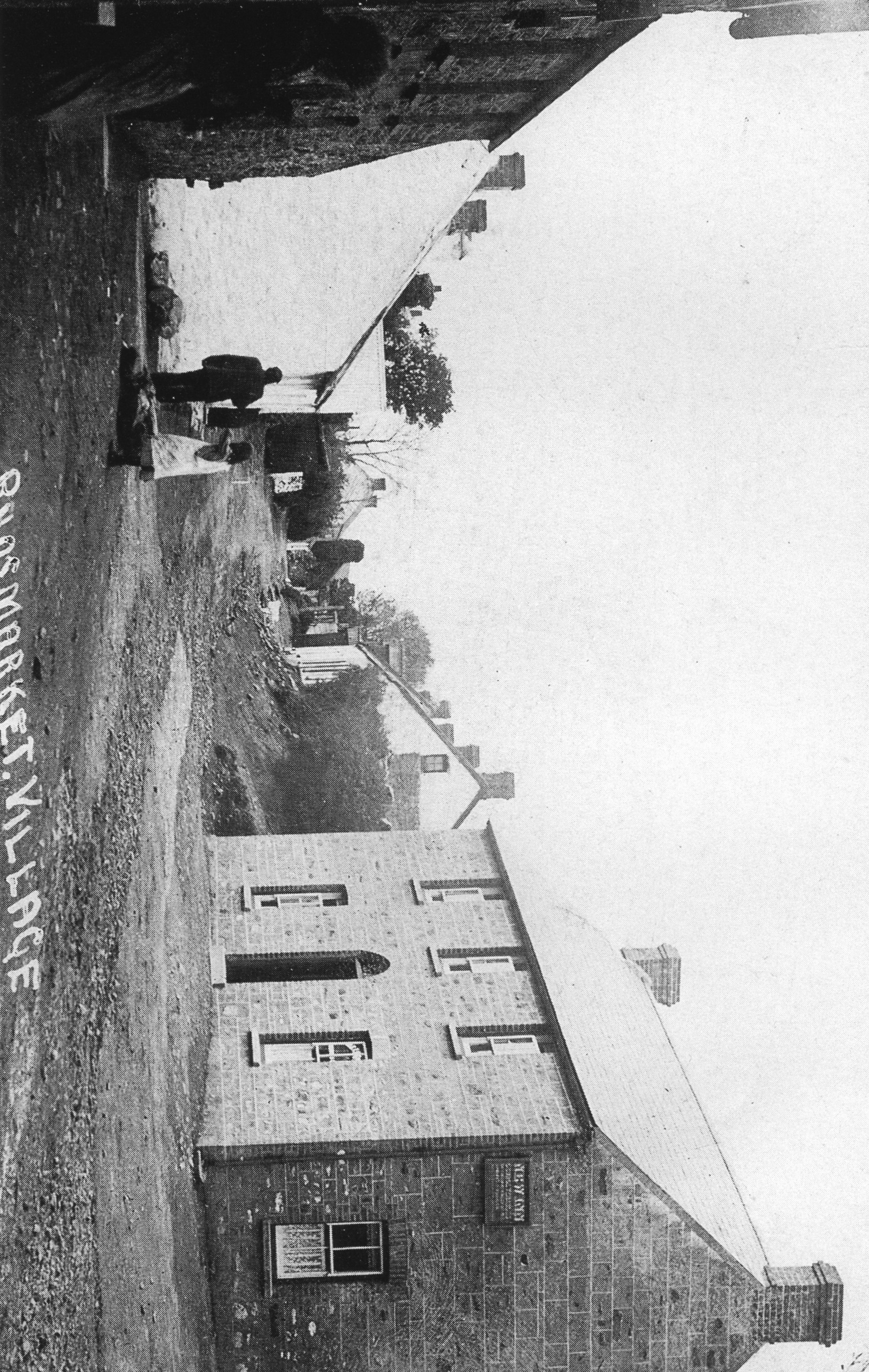 ---
The Johnston Road well.
Located after exiting the village on West Street heading towards Johnston on the left-hand side going down the hill out of the village.
It is Shown as highlighted in yellow and labelled "2" in the following map: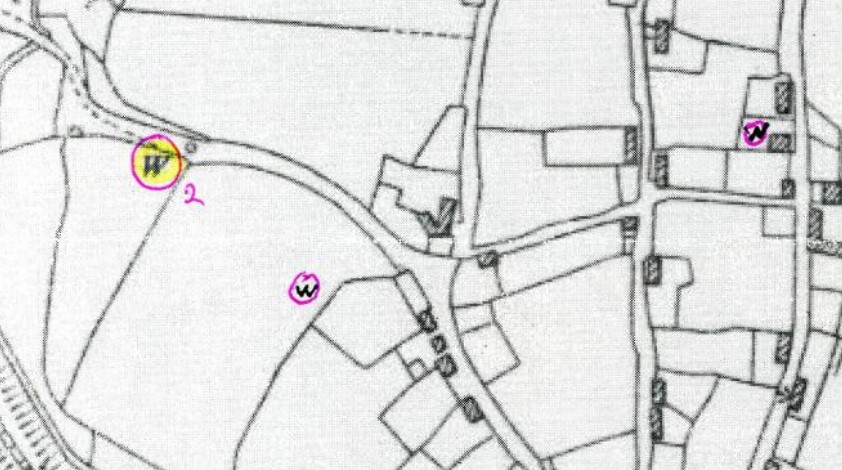 The well is brick built and the water sits in a trough in the bottom where buckets could be filled by dipping.  It is covered by a brick arched roof.
Little of note is known about the well.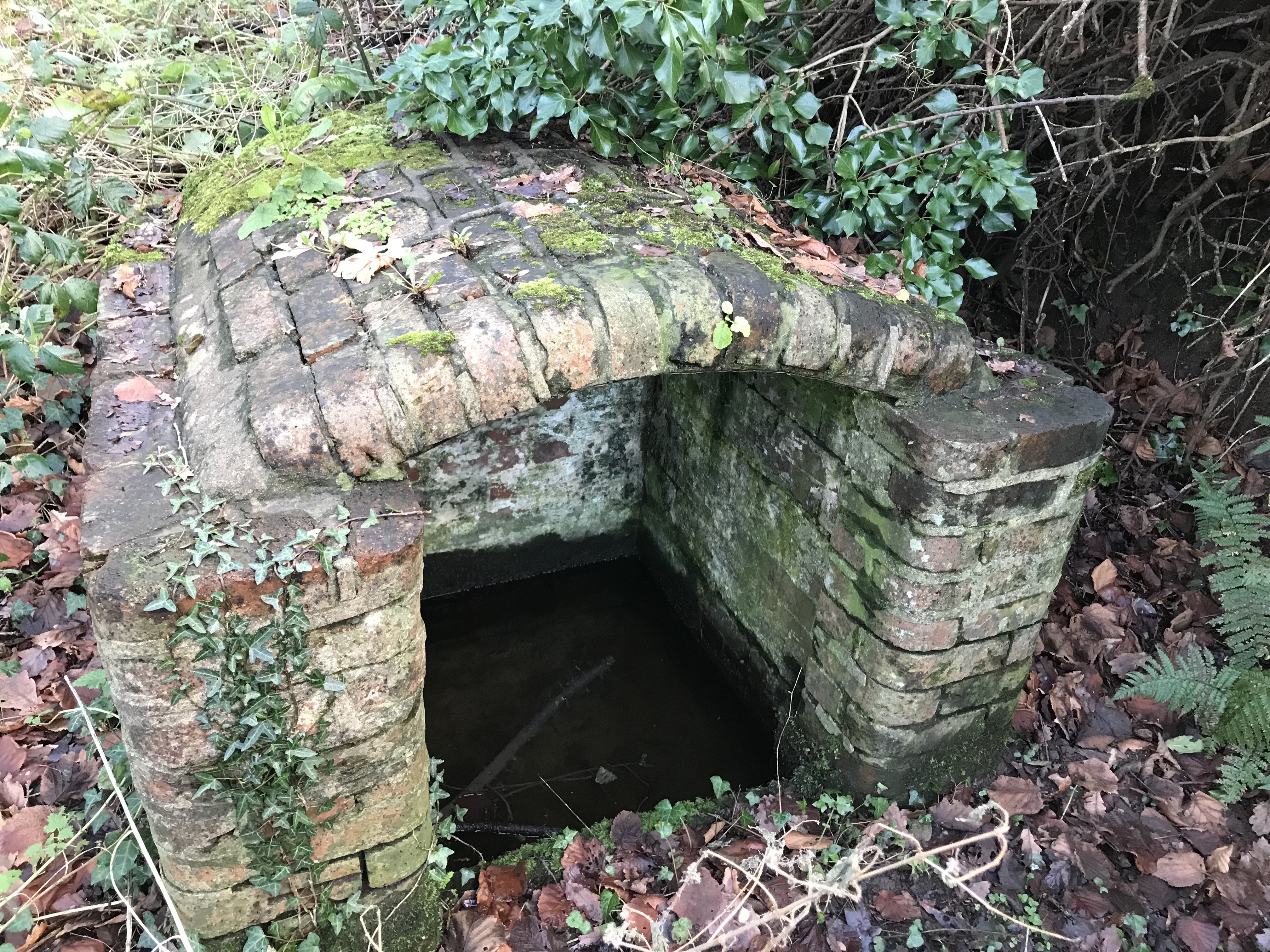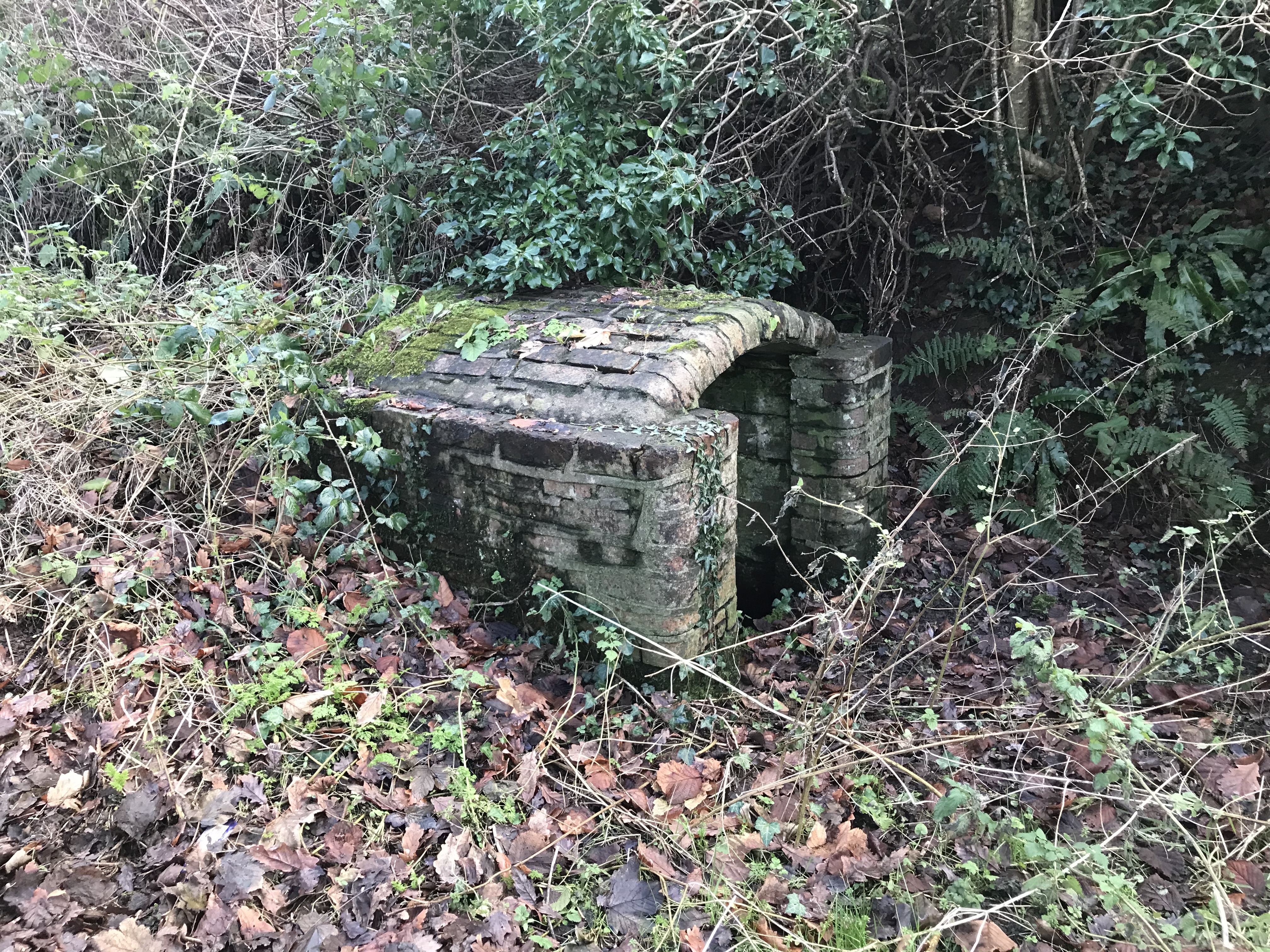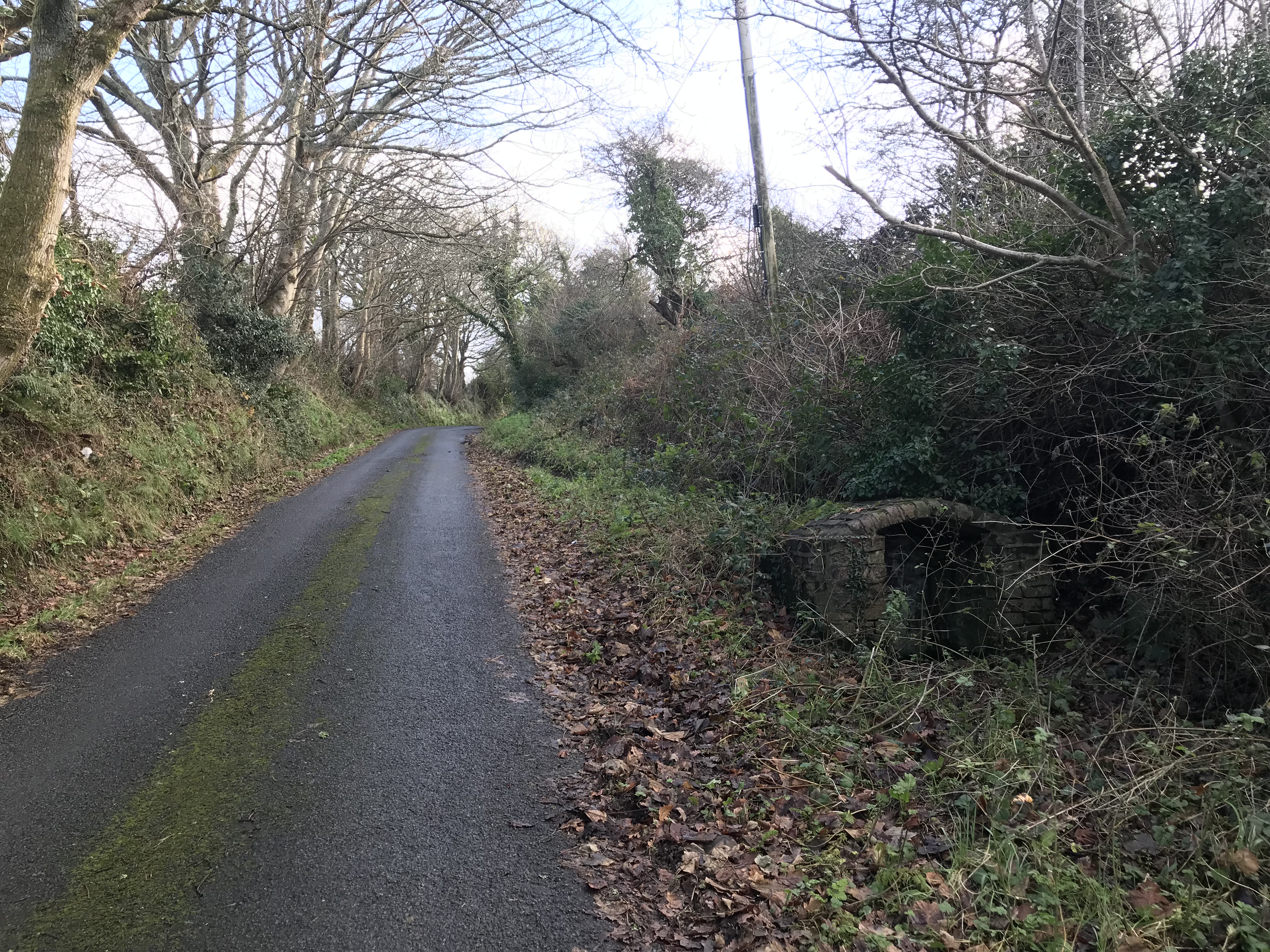 ---
Jordanston Road Well
Located after turning down the Jordanston Road after leaving West Street by the Huntsman Pub, just past the old the railway crossing on the left hand side of the lane.
No trace if the well appears to remain.  It is highlighted in yellow and is marked "5" on the following map.