Rosemarket Local History Society (RLHS) was delighted to host our first speaker-event on 5th September at St Ismael's Church.
With a talk entitled 'Memories of Rosemarket in the 1950s', our speaker was John Heath, who lived with his family at The Old Vicarage (which became The Glen) in the 1950s. John now lives in Australia and was visiting Pembrokeshire for just a few weeks.
John has written a fascinating article about his life in Rosemarket (details below) and we were honoured to have the man himself with us to share some of his memories.
With the evening sun streaming through the beautiful stained-glass windows of the Church, around 35 people attended the event, which began with a welcome and introduction from two of our committee members, Tracy Jane Ashcroft (Chairman) and Caroline Haley (Secretary). An update on how RLHS has progressed since launch in 2021 was also provided, before it was over to John for the 'main event'.
John's talk was filled with recollections from his childhood and young adult life, sharing family stories and some of the mischief he got up to with his friends. John explained that just prior to giving his talk, he had visited The Glen with his daughter and met the owner. Whilst it now looks very different, John said it rounded off a wonderful visit back to Rosemarket. Some members of the audience recalled the Heath family and it was lovely to hear them sharing personal memories over tea & coffee later in the evening.
The event was a great team effort preparing and hosting what was a fantastic evening, and one which included an opportunity to learn more about the history of St Ismael's Church and view some of its beautiful features. Our Chairman, Tracy Jane, worked with fellow committee member Terry Maddison to prepare the Church and various displays. Ashley Warlow was excellent welcoming everyone upon arrival, as well as sharing some of his vast knowledge of the history of Rosemarket.
Antony Haley did all the photography and filming of the event and is working on preparing footage for our YouTube channel. Special thanks to Julia & Robin Pearce for baking a range of Australian cakes and treats that included Anzac biscuits which proved so popular that John's family asked for the recipe to take back to Australia with them!
£103 was also raised during the evening in donations, as reported by RLHS Treasurer Antony Haley, towards the upkeep of our beautiful church.
The evening was rounded off with a presentation of a bottle of wine to John by our Chairman, to thank him for a wonderful talk and to mark the occasion of our first speaker event in Rosemarket.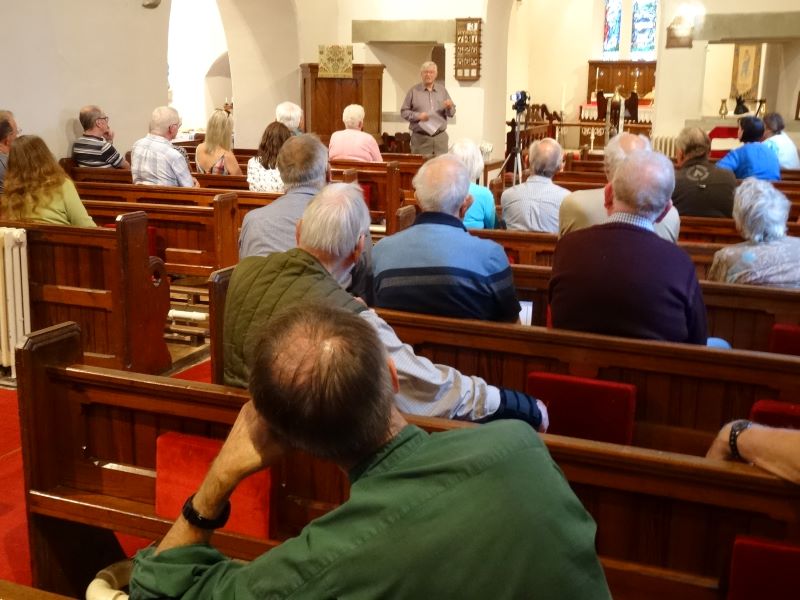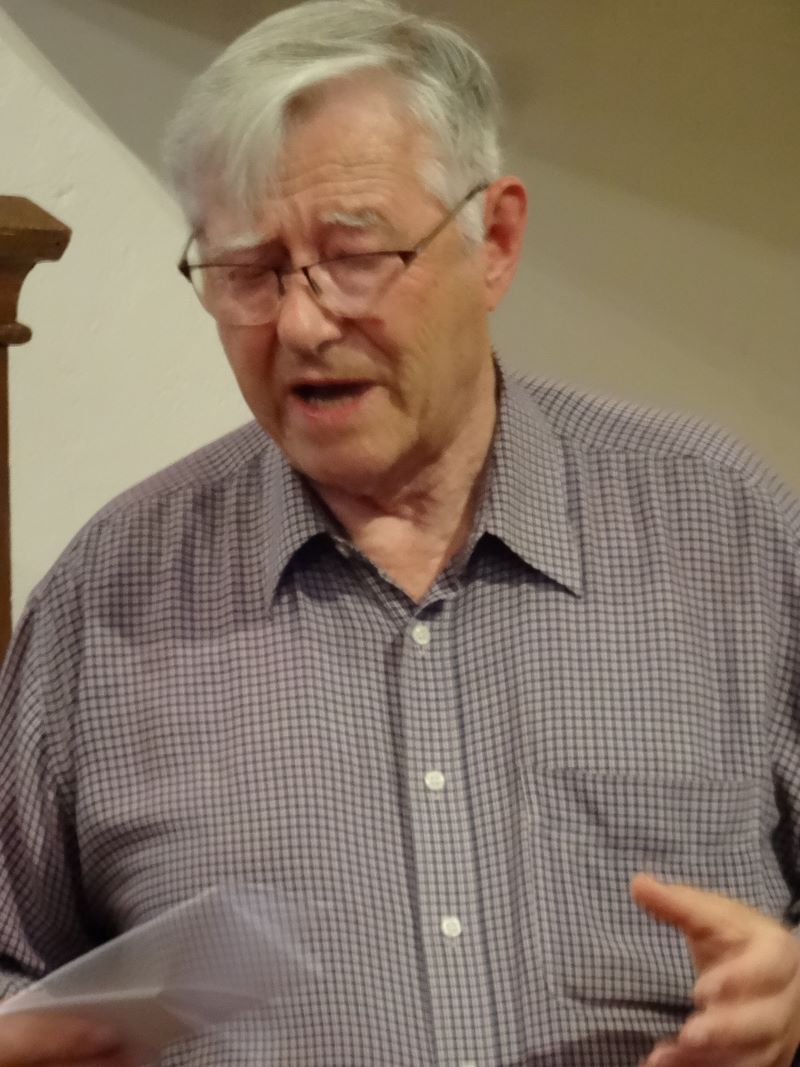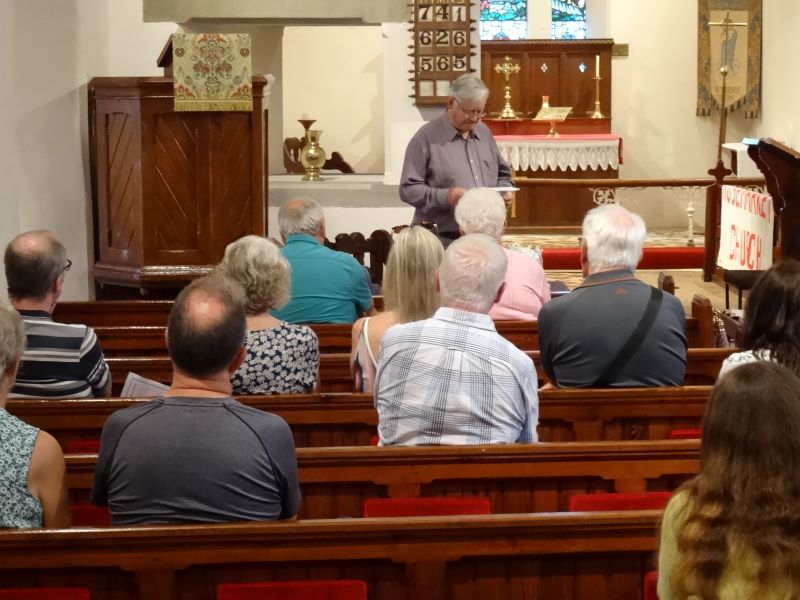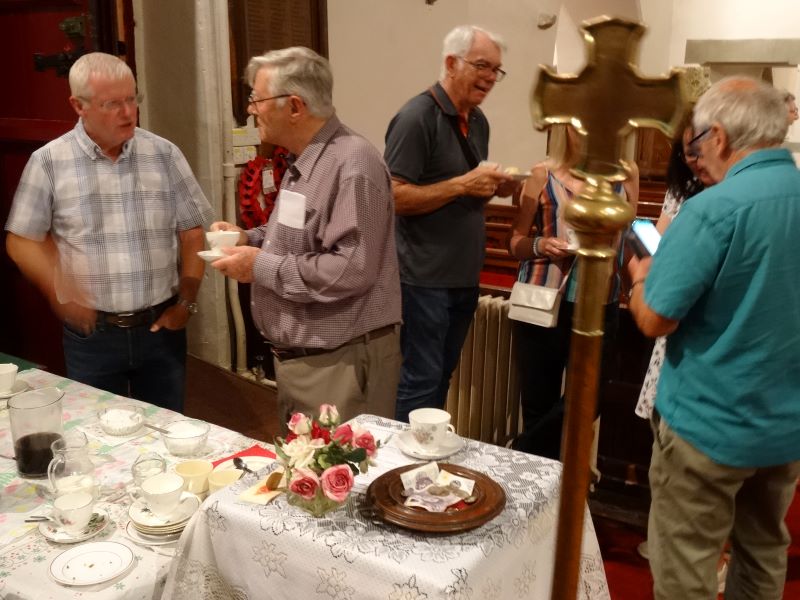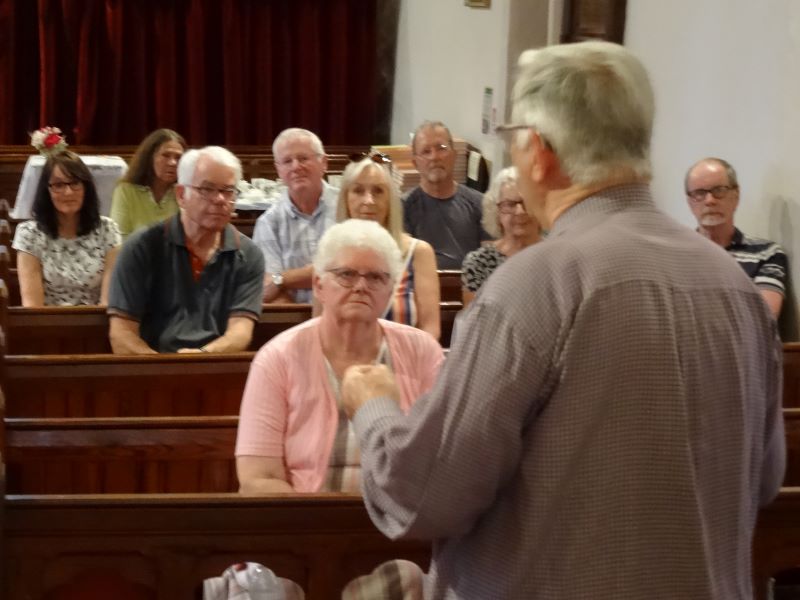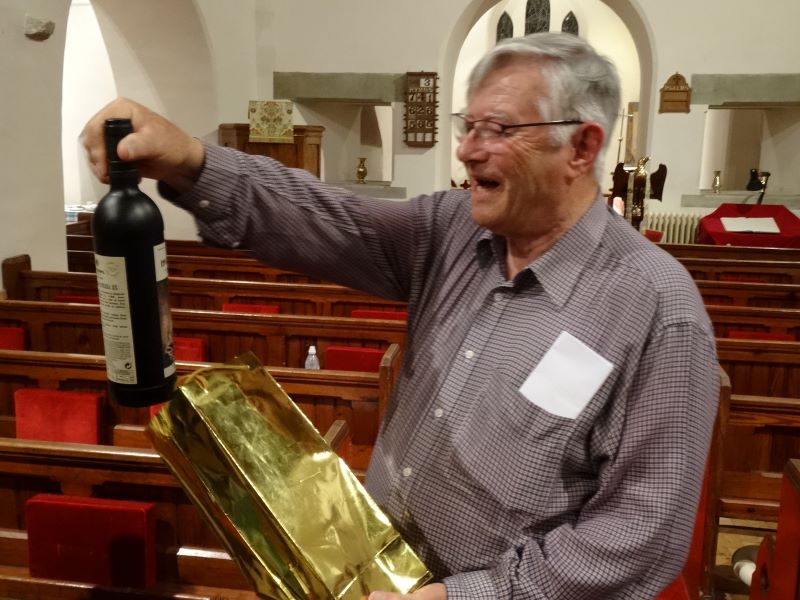 Click here to read John's article for Rosemarket Local History Society.