The first meeting of Rosemarket Parish Council took place on the 4th December 1894. The handwritten Minutes of that meeting are challenging to decipher, although it would seem the primary purpose was to elect members of the council. The Chairman was listed as Mr William Davies of Westfield House.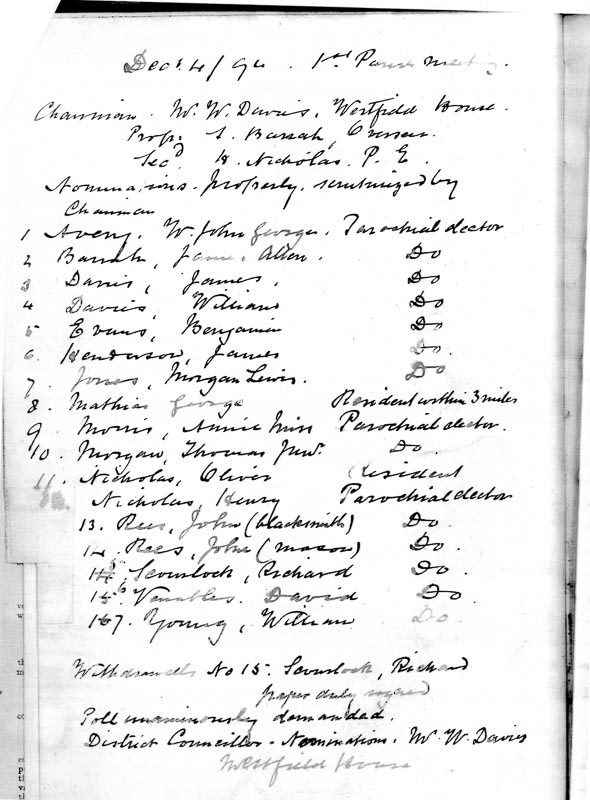 In 1974, the Parish Council became Rosemarket Community Council (incorporating the areas surrounding the villages of Rosemarket and Sardis). It is believed this change coincided with local government re-organisation that took place at the time.
Rosemarket Community Council is one of 67 community councils across Pembrokeshire. Community Councils serve their community by exercising a range of statutory powers and duties with the aim of improving the quality of life in their locality. Each council is made up of elected members, or in some cases co-opted members, who give their time voluntarily.
Long-serving members of Rosemarket Community Council include Elsie Barrah, who became the first woman chairman and served for 45 years. An event to mark her retirement at 75 years of age took place in the summer of 1991 at Rosemarket Village Hall and was featured in the West Wales Guardian on 2nd August of that year.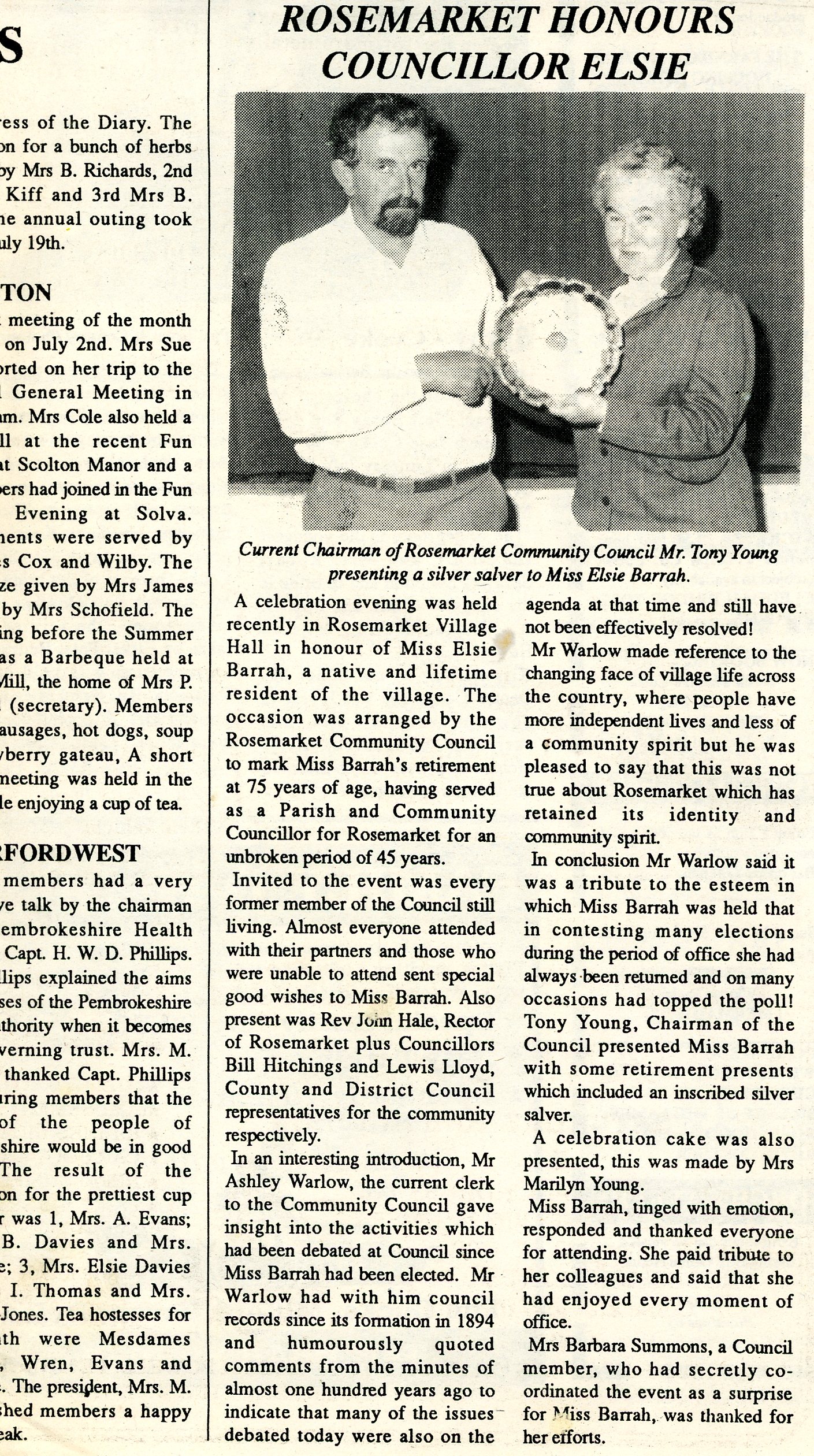 Barbara Summons also had many decades of service, retiring due to ill health in 2021. That same year, Rhys Jones of Sardis also stepped down, having served for more than 20 years, including taking the role of chairman on more than one occasion.
One member currently serving on the community council has done so since 2012, Jill Gibson joining in June of that year.
Apart from taking a year's sabbatical between June 2011 and June 2012, Peter Horton, Clerk to Rosemarket Community Council, has held this role for more than 20 years.